Sounds and Videos
A commercial for moonlighting, with scenes from the show!
Real Video Clip of Moonlighting





Sounds From The Pilot Episode:

Knock It Off

David : So

Maddie : Listen Bob knock that high school locker grin of your face or I'll knock it off for your. I'm not Miss March, Miss May or Miss anything else, for your information I'm Miss Madelin Hayes and I own this dump.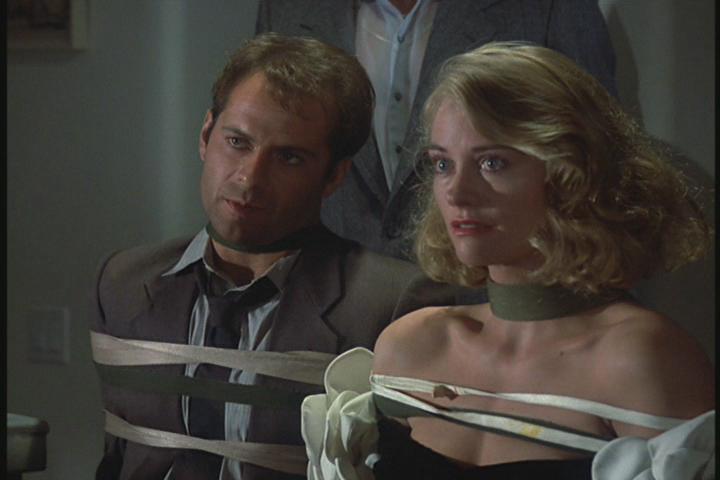 Ball of Fluff

Maddie : I don't believe you. You did this so we have to work together.

David : Are you nuts? Sure I wanted you as I partner for your name and your money Not you . You think I want some blond ball of fluff following me around.

Maddie : Ball of fluff, you're are calling me a ball of fluff, you the sissy fighter.
David : What did you call me?

Maddie : Sissy fighter. I wish you could have seen yourself. Didn't anyone ever teach how to throw a real punch. Real men don't punch like that. They put the whole bodies into it. You, you punch with you wrist.

David : All right already!

MP3's

Cybill singing "I told you I loved you, now get out" From the episode "The Dream Sequence Always Rings Twice"

Bruce Willis singing "Good Lovin"


---
---
---
---
---